Chef School - Celebrity Chefs
Emeril Lagasse
Emeril Lagasse first learned the art of cooking from his mother in the small town of Fall River, Massachusetts.  He worked at a Portuguese bakery in his teens and while there, mastered the art of bread and pastry baking.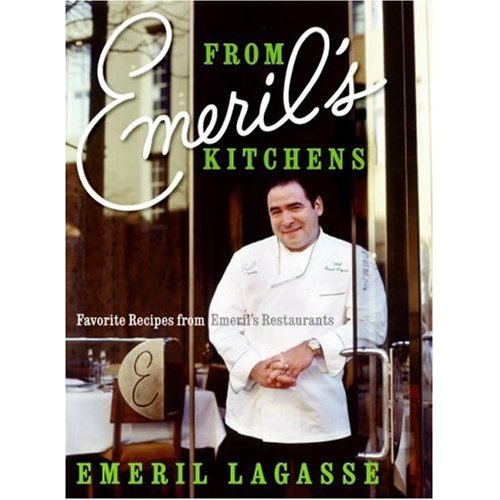 After high school Emeril was offered a scholarship to the New England Conservatory of Music, yet decided to pursue a career as a chef.  He earned a degree from Johnson and Wales University.  He then traveled to Paris and Lyon to learn the art of classic French cuisine. 

Upon his return to the US, Emeril worked in New York, Boston and Philadelphia and then made his way down south to New Orleans.
Today, Emeril owns ten restaurants in New Orleans, Las Vegas, Orlando, Miami and Gulfport, MS.  These restaurants consistently win critical acclaim and top ratings.  He is also a national TV celebrity. 

In 1993, Emeril joined the Food Network and has since hosted over 1600 shows on the network.  He is the host of the Essence of Emeril and Emeril Live shows.  He is also the food correspondent for ABC's Good Morning America.  His latest series is Emeril Green that explores cooking with fresh and seasonal ingredients.
Emeril is also a best-selling author.  His cookbooks include Emeril's New New Orleans Cooking, Emeril's and There's a Chef in My World, a children's cookbook.
In September 2002, Emeril established the Emeril Lagasse Foundation to support and encourage programs creating developmental and educational opportunities for children.