Chef School - Celebrity Chefs
Jamie Oliver
Jamie Oliver grew up in the pub/restaurant business in Cambridge, England.  He started at the age of 8 in the kitchen of The Cricketers, owned by his parents, and by the age of 16 he attended Westminster Catering College.
See all of Jamie Oliver's Cookbooks here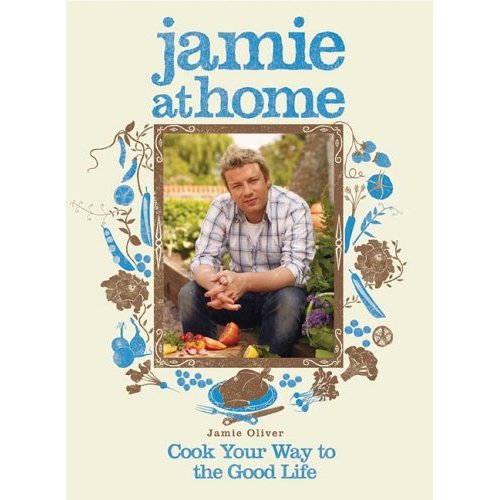 After his formal training, he worked for three years in London's River Café.  Then one morning after appearing on TV as part of a documentary on the café, Jamie was approached by production companies and chose one to start his TV series, Naked Chef. 

He has since produced Pukka Tukka, Oliver's Twist, Jamie's Kitchen and many TV specials. 

Jamie also opened a non-profit restaurant, Fifteen with the purpose of training unemployed youth to work in the kitchen and on the floor as seen in his TV series Jamie's Kitchen.
Currently, Jamie began a food revolution in Britain resulting from his series Jamie's School Dinners.  It prompted the British government to commit to improving the quality of the country's school meals. 
Jamie also plays drums with his friends from high school in a band called Scarlet Division.  He lives in London with his wife, who was his childhood sweetheart, and their two daughters.
Jamie Oliver's bestselling cookbooks include:           
The Naked Chef
The Naked Chef Takes Off 
Happy Days
Jamie's Kitchen
Jamie's Dinners