Chef School - Celebrity Chefs
Rachael Ray
Rachael Ray comes from a family where everyone cooks.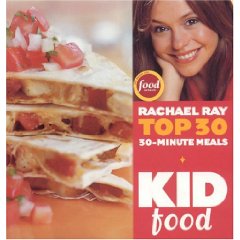 The Ray family owned several restaurants in Cape Cod Massachusetts and then in upstate New York,  She worked in many areas of the food service industry. 

Then she had jobs in the Fresh Foods Department at Macy's.  Eventually she became the manager and buyer at a gourmet Market Place. 

Rachel created a series of cooking classes that became popular and then a CBC station discovered her.  She became an instant success and since then her TV career has grown with shows such as Rachael's Vacation, Tasty Travels, $40 a Day, Inside Dish, 30-Minute Meals.  Her list of best-selling cookbooks is as follows:
30-Minute Meals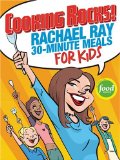 30-Minute Meals 2
30-Minute Meals Get Togethers
Comfort Foods
Veggie meals
The Open House Cookbook
Cooking Round the Clock
Cooking Rocks
Rachael Ray 30-Minute Meals for Kids
Yum-o!  The Family Cookbook
Rachael has a magazine called Every Day with Rachael Ray.
In 2007, she launched her daily on-hour talk show Rachael Ray that won her an Emmy. 

Also in 2007, Rachael launched a non-profit organization Yum-o that empowers kids and their families to learn about healthy food and cooking choices.