Scrambled Eggs with Cheese & Chives
8 eggs
4 tbsp milk
½ cup shredded cheese – can use a cheddar, Italian or Mexican cheese blend, cheddar, Monterey Jack or Mozzarella.
2 Tbsp chopped fresh chives
Salt or Pepper to taste
-in a non-stick frying pan over medium heat, put the cheddar cheese in to melt. 
Meanwhile, combine the eggs, milk & chives in a bowl – mix well.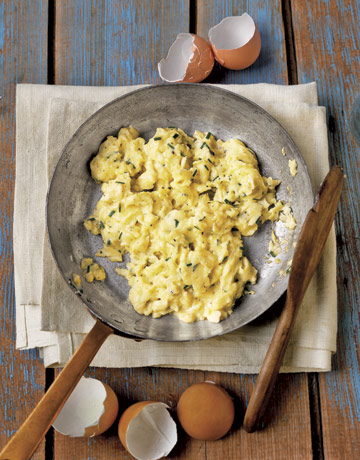 Once the cheese is melted, add the egg mixture.  Stir constantly and cook until eggs are set. 
The cheese should be blended completely with the egg mixture.