Tower Sandwiches
(Makes 8 towers – 2 each).  Looks great on a party tray
6 slices white bread
6 slices brown bread
Round cookie cutter (or something you can use to cut circles)
2 tomatoes, cut into thin slices
2 cucumbers, peeled & cut in thin slices
4 ounces cream cheese, or flavoured cream cheese (herb & garlic)
Mayonnaise or mustard, if desired
4 ounces sliced cheese, cut slices into circles using same cookie cutter
4 ounces thinly sliced turkey, ham, chicken (optional), cut slices into circles using same cookie cutter
8 Fancy toothpicks
c 2009 Fit For A Feast .com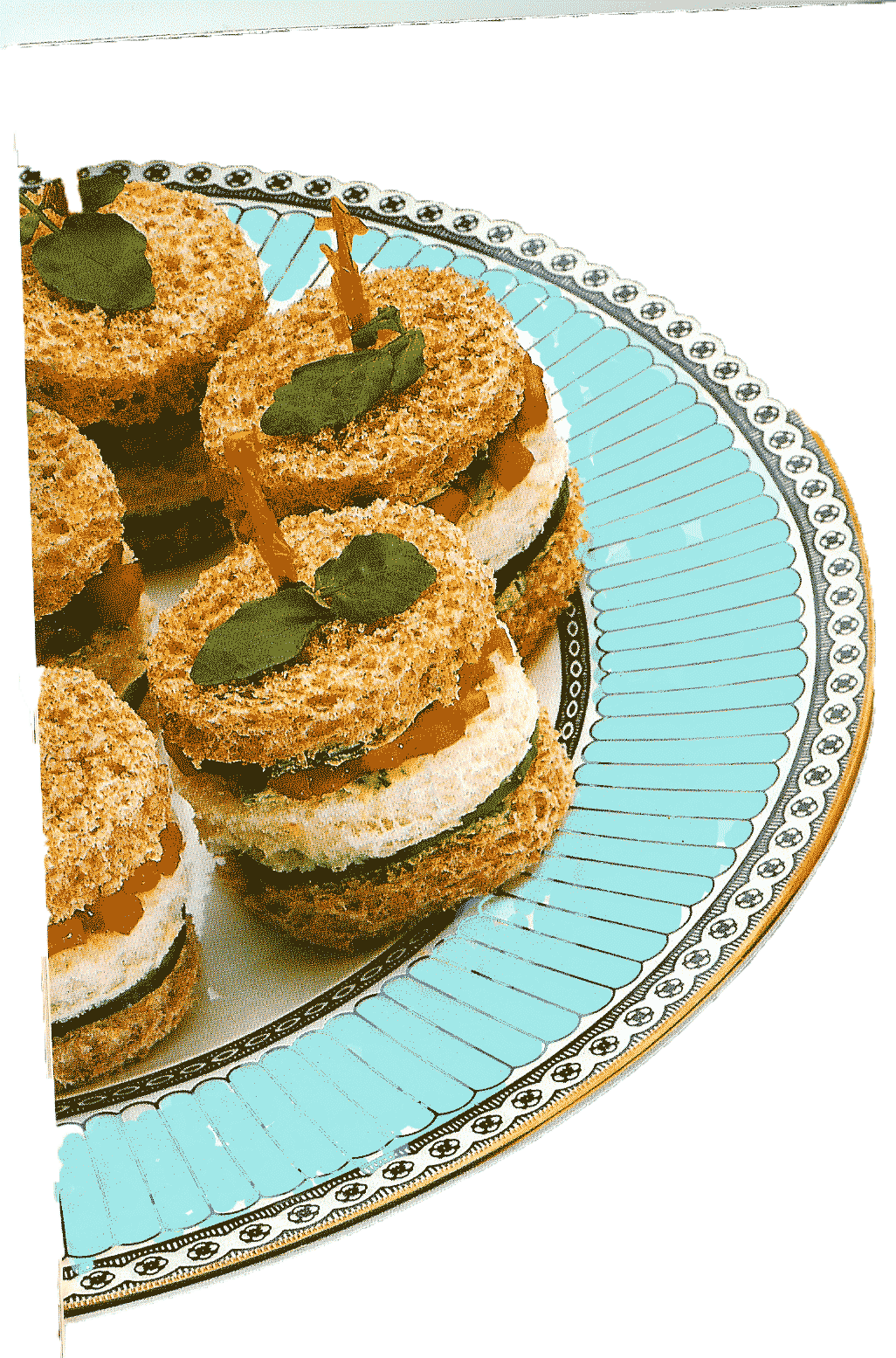 Cut bread into circles, make 2 circles from each slice of bread.  You will need 3 circles to make 1 sandwich.  Alternate white-wheat-white and wheat-white-wheat.
Spread cream cheese on one side of bread.  Use cream cheese on each of the 3 slices per sandwich, or alternate with mayonnaise, mustard, flavoured cream cheese, etc.

Assemble sandwiches as follows: Place a round of bread on plate, with cream cheese side up.  Add a slice of cucumber & meat slice (if desired).  Top with the other type of bread.  Add tomato & a cheese circle.  Top with same bread as bottom piece, with cream cheese/condiment side down.  Put a fancy toothpick in the center of your sandwich tower
If not serving immediately, cover & refrigerate.