Teen Fiction is a Top Reading Category for Tweens and Teens.
Here are top picks of books for teens:
The Hunger Games   by Suzanne Collins
See the whole Hunger Games Store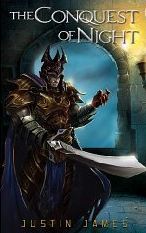 New Book by Oakville Author Justin James:
The Conquest of Night (Kindle Version)

Betrayal (The Descendants) by Mayandree Michel

A Chance For Charity (The Immortal Ones - A Paranormal Romance)
Marked (Soul Guardians, Book 1) by Kim Richardson

Meant to Be (The Saving Angels book 1) by Tiffany King
Anathema (Cloud Prophet Trilogy, Book 1) by Megg Jensen

The Emerald Talisman (Talisman Series, Book 1)
Reason to Breathe (The Breathing Series) by Rebecca Donovan


There is also a new book coming out by Justin James which will be released Summer of 2012 - a fantastic teen fiction book! Will update this page once it is out.


Have a great read!
©2015 Fit for a Feast- a fun place for kids cooking, kids fitness and kids activities. Join Katrina and Sloane for some great cooking recipes, dance tips and fun activities for kids.