Online Hip Hop Dance Lessons Free
Online Hip Hop "House" Dance Lesson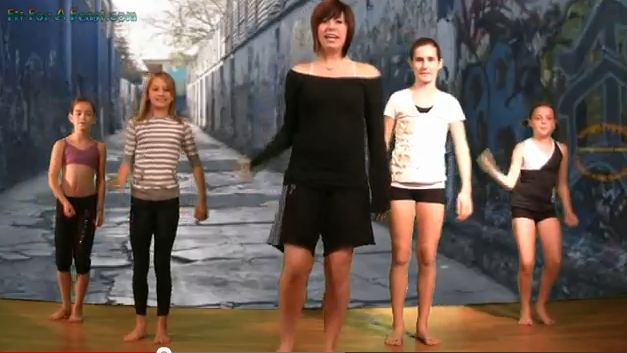 Rebecca Mills brings us through the steps to a Hip Hop House Dance. You may have seen this type of dance on "So You Think You Can Dance".
Get online hip hop dance lessons free on Fitforafeast.com and on our Fitforafeast Youtube Channel.

Hip hop dancing is a very creative form of self expression.  The body movements of hip hop dancing are those that go with the rhythm and beat of hip hop music.

The rotations, breaks and jumps that are associated with popping, locking and freestyle make hip hop dancing quite exciting.
Now you can take hip hop dance lessons online (with Sloane and Kat and 10 hip hop dance instructors in a complete online hip hop dance course for beginners) at Hip Hop Crusher. The program has over 70 instructional videos.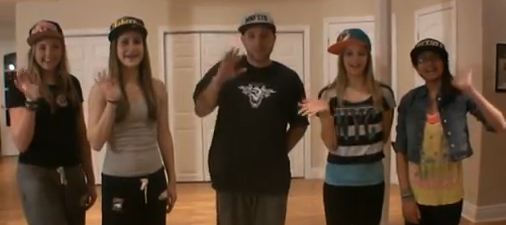 This is a new and fun style of hip hop dance. Learn the dance with us and try it with your friends
Fitforafeast finds some great dance teachers and choreographers to bring to you the very best dance lessons online. We have a wide variety of free lessons so have fun looking around our site and try out some cool dance moves.
See our main dance section for more dance videos and lessons.
Dancers can start training online in their own free time before going to a school or looking for studios in order to feel comfortable with the basics.
Online Dance Lessons
Sign up for the Hip Hop Crusher online beginner program and get step by step lessons in each of the video training levels.
The dance program offers warmups, exercises and added stretching in the warmup videos so you just click on any warmup video and follow it, then pick a lesson in the level you are on and learn that move good before moving onto the next one. Once you get done with all the moves and steps in a certain level, try the dance combo for that particular lesson.
Get really good and get your own crew together or enter a competition to win prizes. Even HHC is offering some prizes for those that complete the levels and submit their combo.
You will love hip hop and street dancing as you improve every week.
Since the course is taught by 10 different instructors, you get different views and tips on doing locking, popping, breakdancing, hip hop moves and working your levels to the choreography. Although the course is geared toward kids and teens, adults may gain alot of skill from the online dance course service too.
Visit www.HipHopCrusher.com for more information or to join.