Prom Night Thriller
Hip Hop Dance Moves-Prom Night Thriller
The girls break down the hip hop dance moves to the Thriller section of Prom Night. There are 2 additional dance lessons on other sections of the Prom Night dance.  See the full version of Prom Night dance on our dance performances page. 
This was a really fun street style dance that Sloane's group got to perform.  Since there are not as many boys in dance, half of the girls in the group dressed as guys.  So some parts of the dance are performed by everyone, and other sections are performed only by the girls or only by the 'guys'. 
This is a cool dance to do for school performances, etc. since you can make the costumes out of clothes you already have.  Take old shirts, skirts, etc. and put a couple of rips in them.  Mess up the hair for girls, and put on zombie/dark makeup.  No special shoes are required – the dancers are barefoot for this dance.
Learn Hip Hop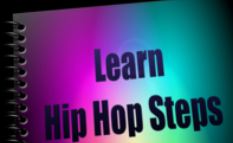 Want a Complete Online Dance Course with 10 Hip Hop Instructors and Sloane and Katrina taking the class with you?
It is now here at
HipHopCrusher.