Shuffle Dance
Party Rock Anthem Shuffle Tutorials
Here are the wildly popular shuffle dance tutorials to the LMFAO Party Rock Anthem shuffle. We have alot of fun with this one. Although hard core shufflers will dis the party rockers for their style, this tutorial is how to do the LMFAO dance version.
Two girls from our dance studio, Julie and Melanie, help us with teaching this breakdown to the Party Rock Anthem
Part 2 of the lesson is here:
The Party Rock Anthem was originally performed by LMFAO with 2 guys Lauren Bennett and GoonRock. Their music video was out in March, 2011. Everyone is a shuffler and everyday I'm shuffling. This single went number one around the world and the dance steps because hugely popular as our videos have a few million views on the dance and tutorial already. Hope you enjoy it!
T-shirts available in different sizes/colors.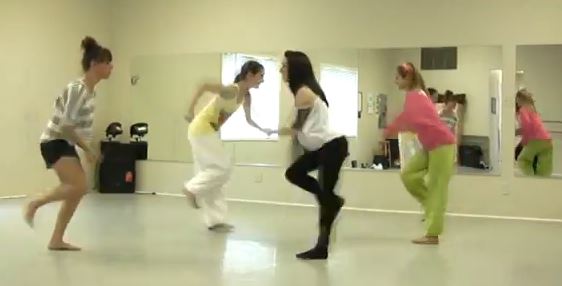 If you want to imiprove your hip hop dance at home, you can try the online hip hop dance lessons by Hip Hop Crusher which we are a part of. Visit hiphopcrusher.com.