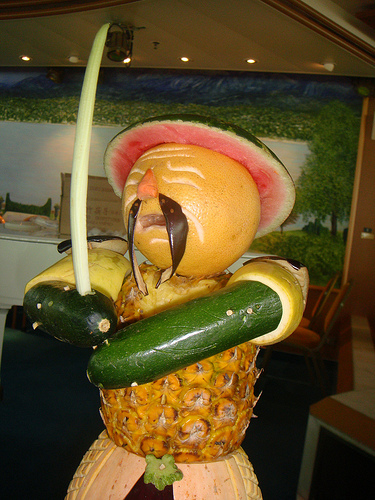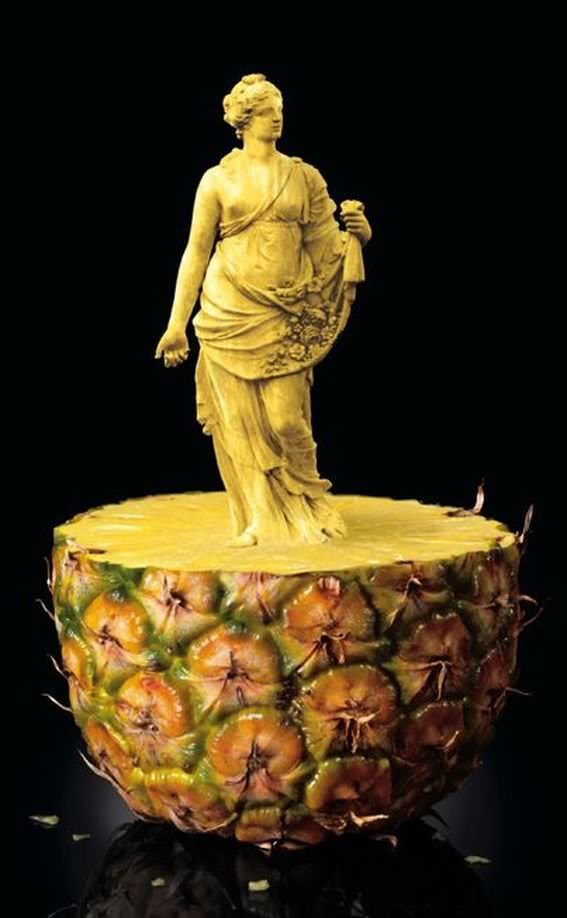 Fruit
Art
What can you make out of a pineapple? We will be adding some food art pics to this page.
Whether you have seen food art at home, on tv, on a cruise ship or at a restaurant, it is amazing what can be made out of various pieces of fresh fruit.
Our kids cooking school will help you learn about food preparation, nutrition, safety in the kitchen, making food in to art, famous chefs, knife safety, kitchen tools and utensils and more.
Food Art is also a version of creativity and there is also


© 2010 Fit for a Feast- a fun place for kids cooking, kids fitness and kids activities. Join Katrina and Sloane for some great cooking recipes, dance tips and fun activities for kids.