Kids that learn to cook will need the basic chef clothing and attire before getting started with new culinary skills.
You will first need an official chef hat and apron. Here are some selected kids chef hats and aprons to use in the kitchen.
Having the right tools can help make cooking in the kitchen more sanitary, safe and fun too.

Keep your aprons looking good and clean regularly.  Real chefs always wear uniforms. If budding chefs want to get the full experience and keep their clothes clean, a chef apron and hat are great basic accessories to have or make a great gift. Your parents will probably be thrilled you want to start cooking!
Kids Chef Hats and Aprons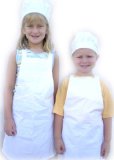 Chef hats look cool and also keep hair out of our food. Aprons protect us and our clothing from splashes and spills.

Wearing the chef outfit makes you feel and look like a professional chef. Also when others enter the kitchen, they can see that you are in charge of preparing food, serious about becoming a top culinary chef and will be excited to try your tasty creations.

Kids White Chef Apron and Hat Set Child Size
(low cost sets as pictured here)
Chef hats for kids come in several different styles including:
Childrens Paper Chef Hat
Disposable Kids Chef Hat
Professional Kids Chef Hat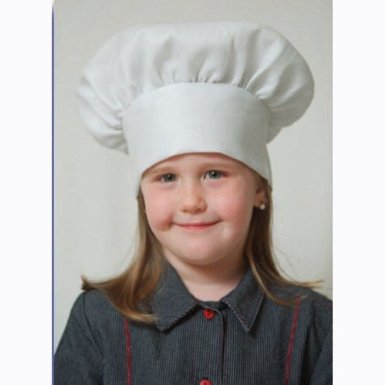 There are even personalized Chef Hats, or you can design them yourself. Next time you make pizza, you will be dressed the part.
Chef hats are sometimes called toques. There are the tall white hats and the floppy chef hats. If you have long hair and it is hot in the kitchen, you may want to tie your hair back to keep cooler.
Kids cooking lessons by mom, dad or grandma will help you learn some family recipes and even cook a meal for the family.
Be sure to get some pictures or video as these memories of learning how to cook and taking an interest in learning to prepare great food are priceless.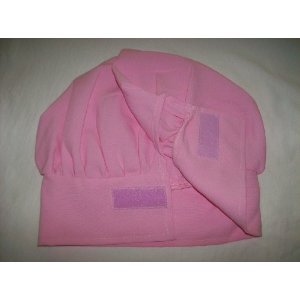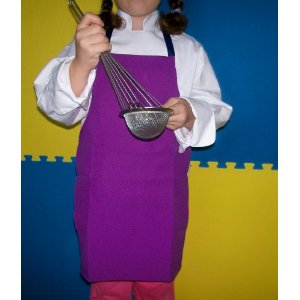 See details on these quality made aprons and chef hats.

Choose Color Pink Red Blue Orange Yellow Green Purple Lavender White Hot Pink Fuchsia Chocolate


Personalize your Chef Works cookwear - custom hats, aprons and jackets:

ADD EMBROIDERY to any apron, hat or jacket. Choose the color, font and add up to 22 characters in 2 lines to customize your own.


Get yor own name or the names of your friends on various sizes of chef hats with custom embroidery.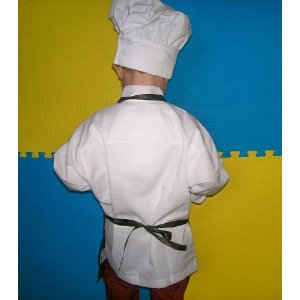 You can find reasonably priced chef hats and aprons for kids to make your party a success.

Find the right chef hat and apron for you, or a whole bunch of sets for your next cooking party! Chef Works CHAT Chef Hat, White
. Sizes available range from small kids to youth sizes and even adult. Everyone can dress the part and enjoy preparing a delicious snack or an entire meal.
Mom and dad will enjoy tasting your delightful creations.
© 2014 Fit for a Feast- a fun place for kids cooking, kids fitness and kids activities. Join Katrina and Sloane for some great cooking recipes, dance tips and fun activities for kids.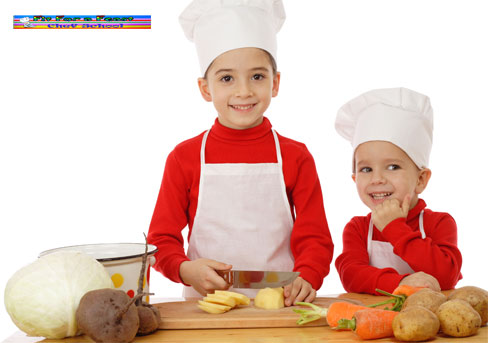 See All Popular Kids Chef Hats and Aprons