Kids cooking parties are great fun. Take the time to plan your menu, ingredients, chef hats and aprons and invitations.
Taking the time to plan your kids cooking party will help assure a successful event.
Having the step by step directions printed out with several copies can help everyone prepare the food successfully. Having all of the needed ingredients, dishes, kitchen utensils and step by step instructions ready wil assure everything can be found as the recipe calls for. Be sure to oversee any knife or hot surface handling.

See All Chef Hats and Aprons
Kids chef hats and aprons help create the festive mood and keep all of the chefs on the same page. You can even put theme music quietly in the background depending on the type of meal being prepared. Kids love a hands on experience and having them make their own cookies, pizza or other recipe will assure everyone is having a great time.
Kids Cooking Party
A kids cooking party can be great on its own or the cooking activity can be intertwined with other party related themes.
You can prepare a dish depending on the theme of the party where the food preparation is one of the several activities being provided on the day of the party.
Preparation is key, so making sure there are enough ingredients, utensils, dishes, cutting boards, trays etc. as well as having the directions defined will help keep things going along smoothly. Having a helper to oversee a more complicated recipe and to help as needed will also keep the party safe.
When it comes time to working around hot surfaces or the oven, an adult should handle the hot trays and oven tasks as little hands can be burned easily during the excitement of a party.

While the food is actually baking or cooking, another theme or cooking related task or game can be entertained.

Let kids bring the recipe home with them so they can prepare the dish again.


This party would have even been funner if we all had our chef hats and aprons on. Kat ended up getting stuff on her top. lol.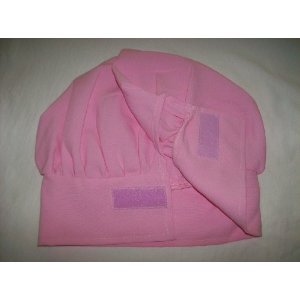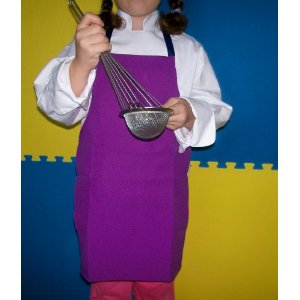 Kids Chef Hat and Apron

KIDS CHEF HAT & APRON SET Choose Color Pink Red Blue Orange Yellow Green Purple Lavender White Hot Pink Fuchsia Chocolate
© 2014 Fit for a Feast- a fun place for kids cooking, kids fitness and kids activities. Join Katrina and Sloane for some great cooking recipes, dance tips and fun activities for kids.