Kids Dancing Lessons
Dance Lessons Online
What dance lessons would you like to take? You can try hip hop dance, ballet, tap dancing, jazz, acro or other dance style. Check out some of the links to our dance lessons in the left and right sidebars on this page to help you find out which type of dance you want to learn more about.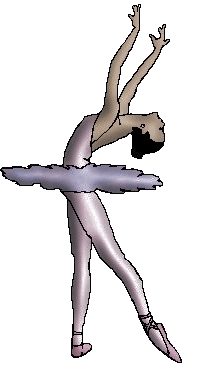 We love to dance!  We (Katrina and Sloane) have been dancing since we were 3 years old, and competitively dancing since the age of 5. 
We take dance lessons in ballet, tap, jazz, acro, hip hop, modern, musical theatre and lyrical, as well as dance technique.  Katrina's favourite type of dance is acro, which combines jazz/dance with gymnastic moves.  Sloane likes tap best. Both are also improving their hip hop dance.
We have asked many of our dance friends and teachers to help us film different dance lessons and dance breakdowns.  We hope you like the moves and find some you want to try out. 
If you are interested in taking lessons, there are many great studios around the world. You can choose from recreational classes, where you only study one or two forms of dance – usually for 1-5 hours per week.  If you really love dance and want to perform, you can look for a competitive dance studio or even try one of our online dance classes. If you want to imiprove your hip hop dance at home, you can try an online hip hop dance lesson like the Hip Hop Crusher dance course we are part of at hiphopcrusher.com.
You will usually need to learn basic moves first in ballet, jazz and tap, but can add on other styles too. Or you can dive right into hip hop dance.
For competitive dancers, there are many dance competitions, both regional and national, where you can compete against other dancers your age and competitive studios. You can see some of our dances in the dance performance section.
There are many other styles of dance as well – so explore your options, experiment and have alot of fun.  There is Latin or ballroom dancing, which is usually done with a partner.  There is highland/Irish dancing, which can also be competitive.  There is also folk dancing, which preserves traditional dances from different cultures.  Check out our cool cultural dance section to watch folk dances from around the world.
Once you learn different dance steps and combinations, have fun making up your own dances.  Some dancers become choreographers and make up dances for student performances, Broadway shows, music videos, TV programs, cruise lines, etc. 
If you love to dance – then dance.   It doesn't matter how good you are or if anyone is watching.  Dance is a way to express yourself and get great exercise.  So just have fun and get your groove on!  We hope we can inspire you to try a few new moves and styles.