Justin Bieber - Never
Never Say Never - Karate Kid 2010
Justin Bieber sings the title song to the movie Karate Kid 2010 with Jayden Smith.
Justing Bieber was born March 1, 1994 and is 16 years old. His official fan mail goes to :
Justin Bieber
c/o Island Def Jam Group
Worldwide Plaza 825 8th Ave 28th Floor
New York, NY 10019 USA
Justin is originally from Stratford in Ontario, Canada but now lives in a suburb of Atlanta, Georgia.
His Album and tour are called My World 2.0.
Never Say Never is the new song from the Karate Kid 2010 movie featuring Jaden Smith, son of actor Will Smith.
Justin and Jaden get together in the studio to record this cool song.
We made up this dance to Never Say Never, hope you like it!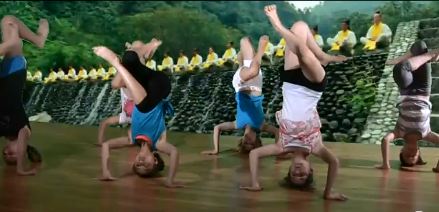 *©2015 All rights reserved. Please respect the rights of the choreographers. Duplication or use of these videos not permitted without express permission. Please email with any questions.