Make your own Halloween Cupcakes

Marshmallow Lollipops

Halloween Cupcake Stands and Trays

Halloween Costumes

Halloween Masks
Halloween Gingerbread Haunted House

Halloween Treat Alternatives
Halloween Decorations



Buy Pumpkin Seeds

Halloween History

Halloween Party Foods

Pumpkin Seeds Recipes

Check out some best selling Halloween Costumes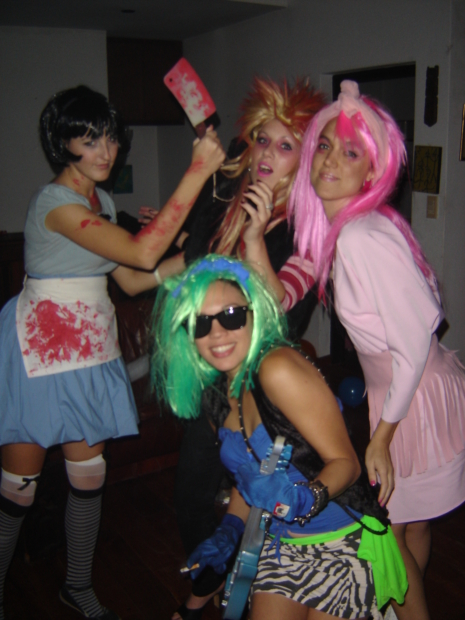 more halloween costume ideas,
check them out here
HALLOWEEN COSTUMES 2015


-Halloween Costumes – Whether you buy or make your own Halloween Costume, you can be whoever you want to be! For parties, school and for All Hallows Eve itself, you can put together a fun costume with a little planning.
--------------------
Like Hearing People Scream? Get the Jumping Spider from SpiritHalloween!

Halloween Costumes. Trick or Treat!
Costume ideas include:
Frozen Costumes
Hannah Montana
Monster High Sweet 1600 Frankie Stein Girl
Hermione Granger from Harry Potter
High School Musical Star Gabriella
Cleopatra
Gothic Vampire from Twilight
Honey Bee Tween
Ganster Tween
There are also group Halloween costumes like:
Superheroes
Thing 1 and Thing 2
Toy Story
A-Team
Family Guy
Twilight including Bella Swan, Edward Cullen, Jacob Black, Vampires and Werewolves.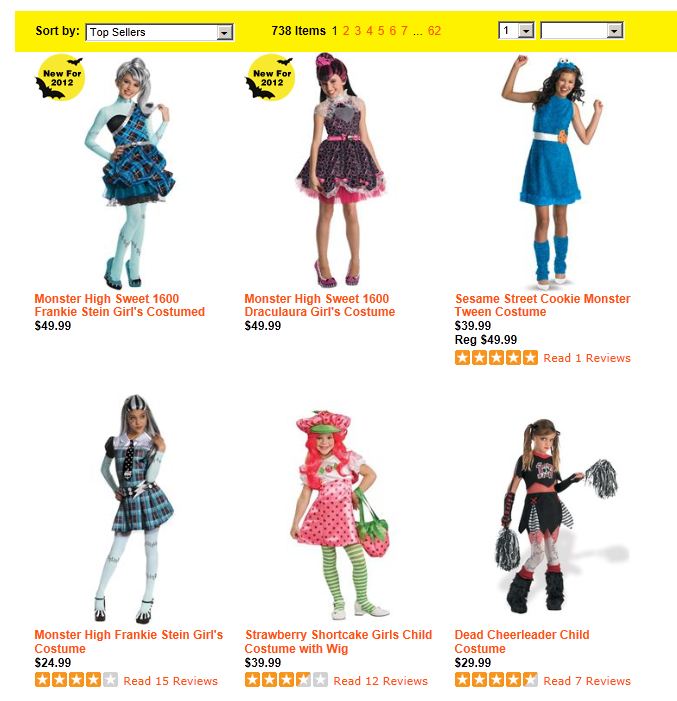 Even pets are getting into the action for Halloween.
Some of the dog costumes are hilarious including the Yoda Pet Costume and Cowboy Dog Riders Costume.
Pets also get to wear Dino from the Flintstones, Bee, Pirate Dog and the ever-funny Hotdog (especially great for Dachshunds).
Happy Halloween!