25 Questions
The 25 Questions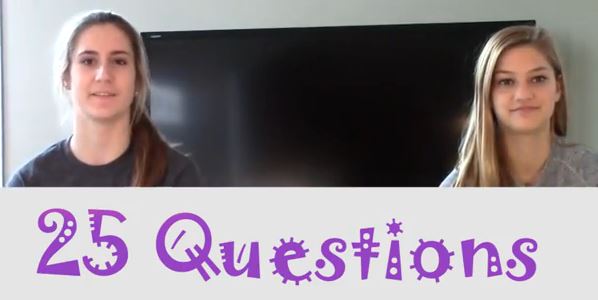 1)   Do you have any pets?
2)   Name three things that are physically close to you.
3)   What is the weather like right now?
4)   Do you drive and if so have you ever crashed?
5)   What time did you wake up this morning?
6)   When was the last time you showered?
7)   What is the last movie you saw?
8)   What does your last text message say?
9)   What is your ringtone?
10)  Have you ever been to a different country?
11)  Do you like sushi?
12)  Where do you buy your groceries?
13)  Have you ever taken medication to help you fall asleep faster?
14)  How many siblings do you have?
15)  Do you have a desktop computer or a laptop?
16)  Do you wear glasses or contacts?
17)  Do you colour your hair?
18)  When was the last time you cried?
19)  What is your perfect pizza topping?
20)  Hamburgers or cheeseburgers?
21)  Have you ever had an all-nighter?
22)  What is your eye colour?
23)  Can you taste the difference between Pepsi and Coke?
24)  Tell me something you are planning to do today.
25)  How old are you and when is your birthday?
Pick a question that you like best and answer it on our facebook page! Visit http://www.facebook.com/fitforafeast
We hope you enjoyed this video and look forward to hearing from you on Facebook, Twitter, Youtube or Instagram!
Check out our comedy skits section - there are some ideas that you can perform for your talent show or stage presentation.