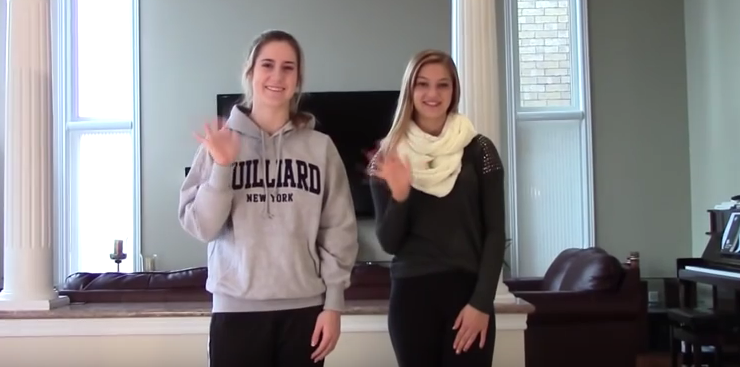 See our
dance
section for free dance lessons and tips.
See some of the latest Videos posted on FitForAFeast.com:
How to Make Better Dance Turns
What Makes You Beautiful Chair Dance
Lyrical Dance Solo - Katrina

Started New Fitforafeast Fan Page with Your Video Montages!
Join Amazon Prime - Listen to Over a Million Songs - Start Free Trial Now
How to do the Party Rock Shuffle Dance
How to do Headstands - Head stand tutorial
Lady Gaga Dancers Large Group Dance
Dancing Ducks 7 Year Old Dance Group
Cheerleading Scorpion, Heel Stretch and Scale
Sweet Potato Fries Recipe Video
Trampoline Tutorial - Competitive Trampoline Skills

Dance Party Katrina's Birthday Party



Firework Dance Katy Perry

Firework Dance Choreography - Katy Perry Dance Breakdown

How to do Jete Split Jumps

Pumpkin Dip Restaurant Recipe

Crazy Elf Dance Christmas Video

Apple Salsa Video Recipe

Star Photographer Nathan - Sunday Chat

How to Do The Forward Worm Dance Move

Miley Cyrus Playlist of Dances and Dance Lessons
Wild Card Acro Dance Group

Never Say Never Dance Justin Bieber Jaden Smith

How to do a Dance Needle - Dance Moves

Sumo Suit Wrestling - Dojo Dumpling vs. Big Mac

Do the Splits Part 3 - Advanced Stretching for Splits

Lady Gaga Dance Steps - Bad Romance

Party in the USA Dance Lessons - Miley Cyrus

Salsa Basic Dance Step

Dance Turns - How to do fouettes and other turns

Group Dance Jazz - Mambo Italiano

Dance Performance Duo - Big Stuff

Hand Walking - How to walk on hands tutorial video

How to do a handstand - gymnastics tutorial

Pink 2-Inch Folding Gym Mat (4 x 6')
GoFit GF-AM6 Aerobic Mat (2' x 6')
- this one is thinner, more for floor work, but under $40!
This is the newest mat with a handle for easy transport.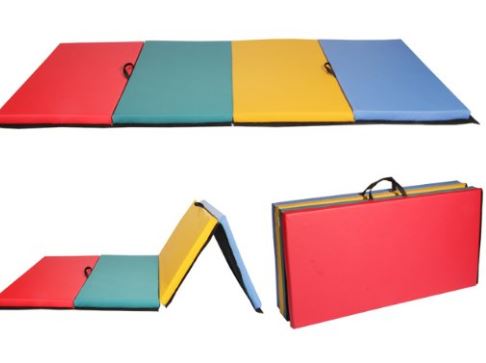 New 4'x8'x2"Thick Folding Panel Gymnastic Mat Gym Fitness Exercise Mat R4CM
Remember you only get one body so take care of it :)
Kids Fitness, Dance and Cooking
There are many ways for kids and teens to stay fit and healthy - you just need to be active doing what you like and eat good, healthy foods.
We love dance and gymnastics, and our friends do too! So we get fit while having fun learning new dance moves and doing fun gymnastics tricks.
Do you love the trampoline, jumprope, ball sports, skiing, swimming, hiking, biking or even walking? Then make a point of doing more physical activity that is fun during your day and soon you will feel better and better as you become more fit!
Watch out for unhealthy foods and enjoy fresh fruits and juices, veggies, salads with yummy dressing (Katrina's favorite is a balsamic dressing on salad) and that one-two punch of being more active and eating better WILL help you feel better! Check out our kids cooking section for free recipes and video recipes we made for you to try.
Feeling better means you can concentrate more and have more fun, so enjoy your dance, gymnastics and other fun activities and you will automatically be more fit too!
© 2015 Fit for a Feast- a fun place for kids dance, gymnastics, cheerleading, cooking, kids fitness and kids activities. Join Katrina and Sloane for some great dance tips, gymnastics videos, cooking recipes, dance competition videos and fun activities.