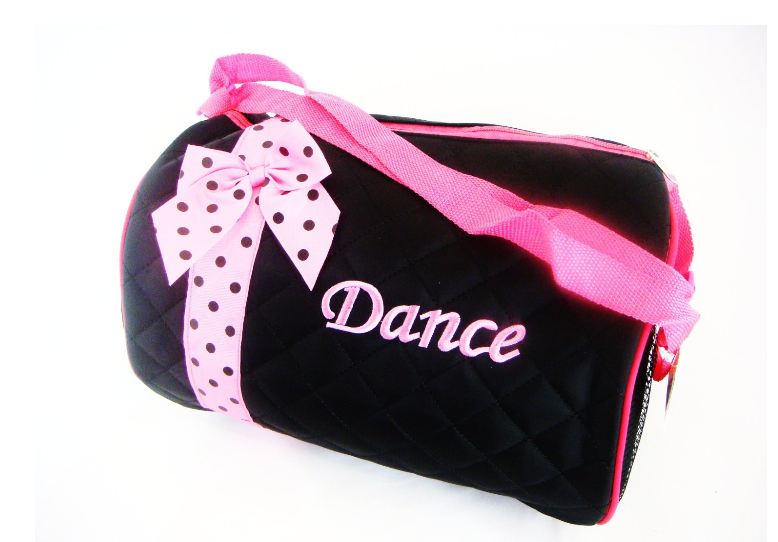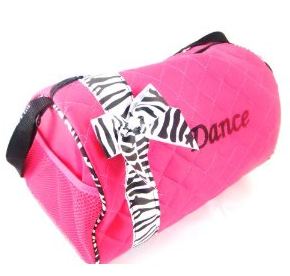 Get your dance on!

Kids and Teens will love these bags.
Highly Rated Bags for Kids.

Get a good deal on your dance bag here:

Girls Dance Duffle Bag Hot Pink and Black, Gym, Travel and Sleep-over Bag.
Damask Hot Pink Duffel




Dance bags are for everyday travel to dance lessons, or to keep all of your dance gear organized and together in one place. See our "what's in my dance bag" video:



Sloane has sweatpants for hip hop dance in her bag as well as her Converse shoes. She also has tap shoes because she loves tap!
Sloane also has ballet clothes in her dance bag which includes pink tights and a black body suit. For modern class she also uses her black body suit and black tights.

Sloane also keeps a tank top in her bag as well as shorts and a crop top.

Katrina has a hat for her tap class along with her tap shoes. She also keeps a crop top in her bag, but typically gets dressed before she goes to dance so she doesn't keep alot of extra dance clothes. She does have pointe shoes in the bag.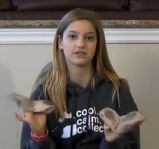 Katrina keeps lambswool and tape in her bag to keep her feet from hurting when she uses her pointe shoes. She also has jazz shoes including beige ones and black ones, some with a stretchier fabric.

Kat also has Converse for hip hop dance. She keeps deoderant and other accessories in her bag. On the outside of her bag, she has bandaids and a band for treating injuries. Headbands and clips are also included.





After you get a dance bag, fill it with your ballet shoes, tap shoes, footed tights or leotard.
Capezio Daisy 205 Ballet Shoe (Toddler/Little Kid)
or
Capezio Toddler/Little Kid Leather Cobra 2033C Ballet Shoe
or even
Crocs Women's Berryessa Suede Ballet Flat
© 2016 Fit for a Feast- a fun place for dance, fitness and kids activities. Join Katrina and Sloane for some great cooking recipes, dance tips and fun activities for kids.