Skipping - Jump Rope
See our jumprope videos in this section.
Jump Rope
Jumping rope is lots of fun and it's also great exercise!
For solo skipping you will need a shorter rope that at least touches the ground when you hold the handles in your hands at your waist.
For the group games you will need a long skipping rope.
Two people will be the "Enders" that will hold the ends of the rope and turn it for the other(s). If you want to do double dutch or the harder expert skipping, you will need two long ropes. The "Enders" will turn one rope in one direction and the other rope in the other direction.
Rope skipping is played by kids but taken seriously by competitive jumpropers. Learn how to jump rope for fun, fitness and to be able to show your impressive skills. Learn the criss-cross, side swing, double under, double dutch, toad and frog. Combination jumps involve combining gymnastics moves and even dance moves with the spinning rope.
Competitive jump rope usually involves solo skipping or double dutch team events. Freestyle is judged on footwork, difficulty such as multiple unders, rope manipulations and overall strength.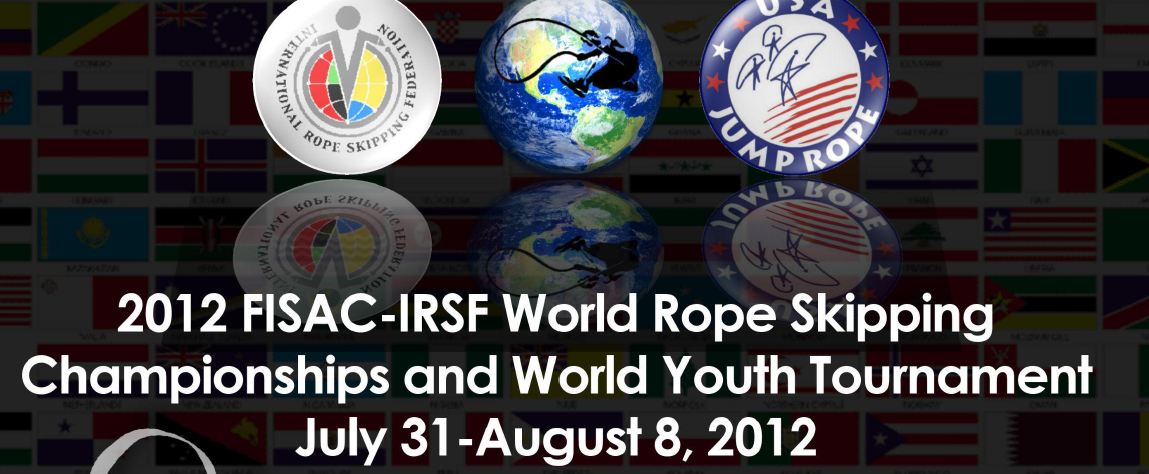 FISAC-IRSF World Jump Rope Championships for 2012 were held in Tampa, Florida from July 30 to August 9, 2012.
So get active and work on your jumprope skills. Who knows, maybe you can make it all the way to the championships!
Get started with Jumprope
Get your single rope working and then try Double Dutch! Always warm up before doing any jumproping or exercise. Start out slow and put on some tunes! You can do a two foot bounce (jumping with both feet together at the same time which is a basic move), one foot bounce (hop on one foot for several bounces and then switch to the other) and the alternating foot or "boxers step where you keep changing feet.