Gymnastics Tumbling Mats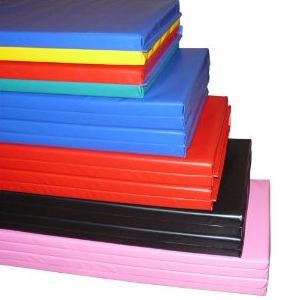 Get gym mats to practice gymnastics and dance moves at home with confidence. 1 1/2 inch and 2 inch mats provide a safety cushion for training gymnasts and dancers.
Home Gym Mats
Gymnastics tumbling mats for home use are available in many sizes including colorful mats that are 1.5" or 2" thick. Ideal for gymnastics, tumbling, exercise, martial arts, yoga, pilates and dance.
Folding mats with dimensions: 4' x 8' and constructed with Crosslink polyethylene foam for durability. Folds into 4 sections for easy carry and storage. Heavy Duty 18oz. vinyl covering with hook and loop fasteners on all 4 sides so that multiple mats can be connected together.
Buy Mats Online: 1.5" and 2" Thick 4x8 Gymnastics Tumbling Exercise Mats
Colorful Gym Mats
Mats come in different colors including black, red, blue or multi-color.
Get gymnastics mats for home use and other gym equipment online and on sale. Kids as young as 6 years old are in competitive gymnastics and also recreational gym.
When learning dance and gym moves, it is best to have the safety of a soft surface to practice on. Mats can lock together to create a longer tumbling track and they are great for a playroom too.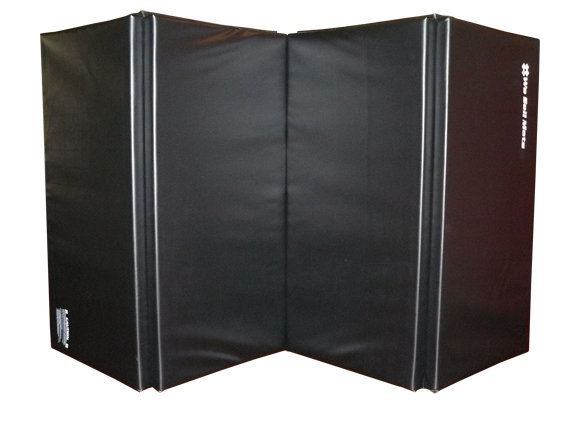 Martial Arts Training Mats for Home Use
Having the right equipment is important to avoid injury and be able to practice what you learn at the dojo. Practice front rolls and other Tai Kwon Do moves on your own practice mat. Need a larger area? Combine more than one mat (they attached together to make a larger surface).
Gym mats come in various colors. They are available in 4' x 8' segments and are perfect for gymnastics or martial arts training.
2" Gymnastics Tumbling & Wrestling Folding Mats 4'x8' w/ 4 Sided Velcro 18oz. Vinyl Covering (Rainbow)