Dance Capri Pants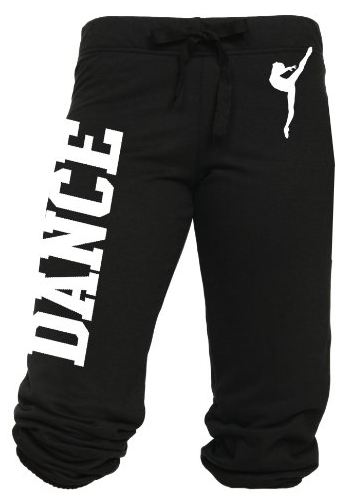 Dance Capri Pants are popular for dancers and are available online in many different colors like black, turquois and fuchsia, and several sizes.

Capri pants also make a great gift for dancers or for the holidays.

If you are matching this to a different top, you may also request the DANCE logo color be changed to pink or other color.
Dance Capris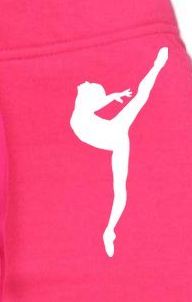 Juniors Sizing - see size chart for more info
Dancer on Left
Hip Lightweight Material
"Dance" Written Down Leg

Buy these DANCE Capris here:
Juniors Dance Capri Sweats S-L
Capris for Dance
Capris or crop pants are enjoyed in warmer weather (or warm dance studios!). These three-quarter pants end below the knee and calf.
They actually originated in Europe in 1948 and got their name from the Isle of Capri with Grace Kelly being one of the first stars to wear the new style.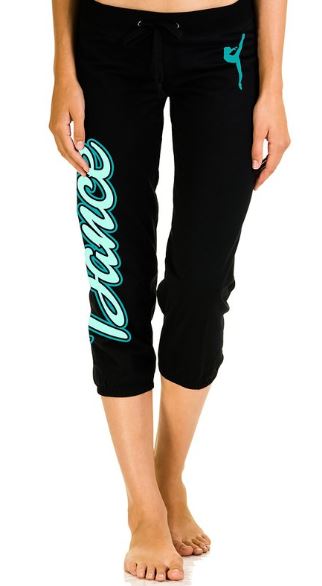 Capri dance pants are also called "clamdiggers" and are part of your dancewear wardrobe. Good quality materials make the capri pants long-lasting and comfortable.
So get your dance on with a pair of these DANCE pants.
See some of Katrina's dance costumes here.